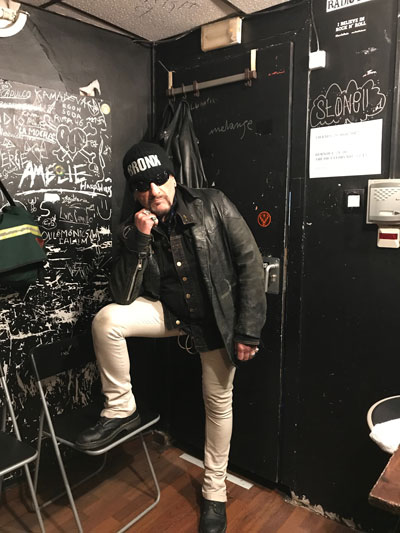 At the tender age of 60, Handsome Dick Manitoba wrote the first song of his life entitled "SUPPLY and DEMAND," not only picked as the coolest song in the world this week in Little Steven's Underground Garage on SiriusXM satellite radio, but called a "masterpiece" by Dave Marsh a rock 'n' roll historian and writer of endless books on rock 'n' roll history.
Mr. MANITOBA was a bit taken aback, almost blushing based on his first song called a "masterpiece". Handsome Dick said "it's a good solid rock and roll tune and I wrote it with Ross "The Boss" and it fits the DICTATORS but it's not a masterpiece". Dave said "I'm not kidding, I consider it a masterpiece." Dave by the way, is also married to Bruce Springsteen's co manager. Once Handsome Dick heard this glowing report and with the help of his friend Palmyra Delran, a great songwriter in her own right, he felt confident to keep on writing songs and write songs he did. He went down to Nashville and with his friend the uber-talented Jon Tiven banged out 18 songs in 4 1/2 days with some of Nashville's best musicians.
The album will be released in 2019. It's working title is "BORN in the BRONX", please keep your ears and eyes open for it.