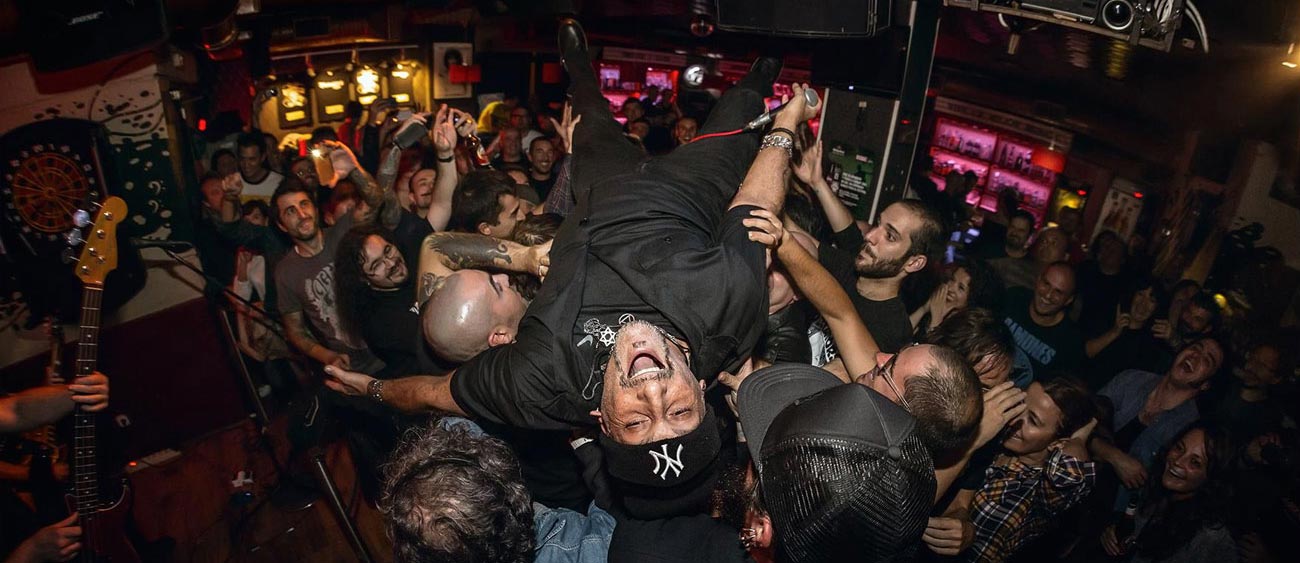 NEW ENGLAND TOUR 2023
Handsome Dick Manitoba the REAL!!!! thing (DICTATORS, 1974-2019) is appearing with an amazing bunch of musicians. Come on down and watch me prove that high energy punk rock is alive and well!!!!
SUBSCRIBE ON iTUNES, GOOGLE PLAY OR STITCHER!
COMING SOON: COOKING SHOW LIVE ON YOUTUBE
SUPPORT HDM'S PODCAST!! DONATE ANY AMOUNT:
HELP HDM KEEP THE PODCAST ALIVE!!!
IT'S EASY...DONATE THE CHANGE YOU FIND WHILE CLEANING UNDER YOUR COUCH!!
Set up a small monthly contribution below with Patreon. You can donate as little as 25¢ per week. It will help keep the podcast and live videos happening on the web. Thank you!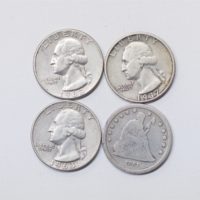 A generous donation to help pay my podcast bills & KEEP THE PODCAST ALIVE!!!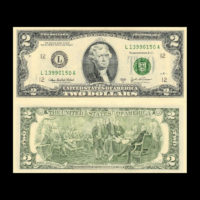 YO! One time shout out, ON AIR to YOU!…or your 'hood!..or your loved one(s) or your business, or social media, someone you hate, or love, whatever!!! WHOEVER~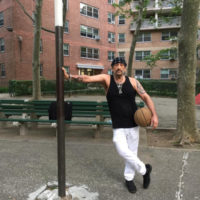 Tell me your whole name, middle name, if you got one, and surname… Let HDM anoint you with an official Bronx playground name! …Mentioned each month, on air, throw me a new person to get their very own Bronx playground name.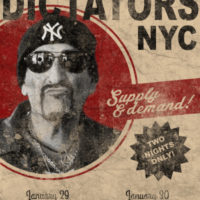 CO-HOST THE PODCAST W/ HDM
Co-host the show w/ HDM, LET'S RAP! Pick some songs.. It's you and me baby!

Hiya gang…I'm Handsome Dick Manitoba, most well known as lead singer, for over 40 years, of the legendary NYC Punk outfit, The Dictators. Musically I followed the Dics with stints with Manitoba's Wild Kingdom,(DKT) MC5, and The Dictators NYC.
On January 14 1999, I opened the coolest Rock n' Roll Tavern in the world, MANITOBA'S…A 20 year run, not bad!
I have been a paid writer, speaker and MC, most recently working the "Coney Island Beard and Moustache Contest.
I also spent 14 years, 5 nights a week nationally, hosting The Handsome Dick Manitoba Radio Program, in Little Steven's Underground Garage on Sirius XM Satellite Radio.
That was THEN…this is NOW
While still MC'ing, doing speaking engagements,and writing gigs, I have recently been offered a book deal, and am releasing my first solo LP ever, ~HANDSOME DICK MANITOBA~ "BORN IN THE BRONX"
And now,you know what?…what?
I have fallen in love with…my PODCAST
"YOU DON'T KNOW DICK!"
It's organic….it's the closest thing I have encountered since the DIY/Punk Rock days…I do it MYSELF…It's MY MUSIC CHOICES, MY HUMOR, MY ATTITUDE, MY OPINIONS,MY WHATEVER THE FUCK I WANT IT TO BE…just like Rock n' Roll came out of garages so many decades ago.
Lately the Podcast costs, 'till now, were minimal. They are growing. Besides the monthly bills starting to add up, the pro studio down the street, started charging me $60.00, whereas it had been free, previously.
SOOOOO Here's what's up….I have put up a bunch of things, fun shit to buy on my Patreon page…If you think my show is worth it, entertaining, and fun in your life, help me keep it going!
No more Dictators, no more Manitoba's Bar, no more Radio Show under somebody else's thumb… If you liked any of the stuff I have done, my PODCAST, for the time being is the only Handsome Dick Manitoba happening. Less, more…I LOVE THIS SHIT, I WANNA DO IT 4 EVER!…
Eternal gratitude to Michael Butler…His GREAT PODCAST: The Rock and Roll Geek Show.
HANDSOME DICK MANITOBA
HANDSOME DICK MANITOBA "BORN IN THE BRONX"
HANDSOME DICK MANITOBA'S 1st SOLO ALBUM.
$30
PERSONALLY AUTOGRAPHED TO YOU!…MY FIRST SOLO ALBUM EVER!!!..Get 'em while they're hot!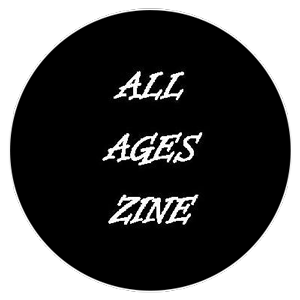 Album Review: Handsome Dick Manitoba – "Born In The Bronx"
Liberation Hall
The 1970's punk rock scene in New York was corner stoned by the legendary CBGB's, but fueled by the great bands that took their love of 1950's & 60's rock-n-roll and pushed it into their modernized brand of punk rock: The Ramones, Richard Hell & The Voidoids, and The Dictators. Fast-forward to today, and longtime front man of The Dictators, Handsome Dick Manitoba, solidifies his legendary status with the release his debut solo album Born In The Bronx. From the moment the album opens with "Shelly," and continues ahead with "Back To My TV," you're introduced to the bop-a-long with rock-n-roll that's been missing from the punk rock scene for far too long; a trait that's also shown through the type of guitar riffs that would make Chuck Berry proud on "Layers Down." But Manitoba proves he's not a one-trick pony by including several different influences throughout this album; a clap-a-long with groove on the doo-wop styled "8th Avenue Serenade," the blues heavy "Sour Punk King of NYC," and the all-out, classic punk rocker "Callie May." However, the two centerpieces of the album come when Manitoba gets autobiographical on the sway-a-long with title track, "Born In The Bronx," and with the very smart cover of P.F. Sloan's "Eve of Destruction" – the latter which presents a poignant protest lyric originally penned in 1964, which outlines very similar concerns for today's world, just as much as back then. Manitoba's vocals are gritty and raw and add that rough around the edges feel to each song and honesty to every lyric. While this album is certainly dripping with a healthy dose of nostalgia, it's also a great showcase of the elements that came together to give punk rock its origins as it pays homage to all the different aspects of good, old-fashioned, rock-n-roll.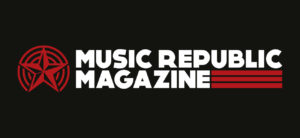 Yet another excellent review this from Music Republic Magazine
They like the record a lot and call me a "hot contender for best male artist of the year" we have yet to get a poor review!
"Handsome Dick Manitoba (This cult US punk legend dropped infectious album "Born In The Bronx" recently. Think The Stooges/Iggy and The Ramones plus lots of attitude and treble it! Worth checking out)."

Review from: We Are Cult
"Born in the Bronx is not as tough sounding as The Dictators. There are primal moments for sure, and Dick's vocals retain a delicious rawness. But the hard-hitting, 'don't mess with us' swagger that laced the band's material is not so prominent.
However, this allows Dick to make an album that is free of limitation. There is an exciting variety to the styles on offer, and the lyrics are full of Big Apple references, humour, storytelling and observation. All songs bar two are written by Dick and Jon Tiven."

Review from: PunkNews.org
"Listen, it hasn't been an easy road for Handsome Dick Manitoba. Over the past decade, he's faced lawsuits, loss of a business, getting fired from his job, and general chaos. To a degree, it seemed like the wild, hard running lifestyle detailed on The Dictators classics albums was finally catching up to him (even though one always assumed that the pro-wrestler bravado on those records was 50% real, 50% playful act). So, that's why on Born in the Bronx, Dick's first true solo album, it's striking to see that, yes, indeed, maybe the wild rock n roll life, which he has so proudly toted for decades, finally did burn him back.
But, what's even more surprising is that, perhaps for the first time, we're getting the true Handsome Dick Manitoba. Without Andy Shernoff to write those soaring glam-punk chords, Dick recruits a number of friends and, somewhat unexpectedly, retreats back to the music of his early youth. Instead of riffs that smash and nod to the Stooges, we catch slight tinges of Bob Dylan and Ian Hunter. "Shelly," which is driven by jangly guitar, could have come right off of Brain Capers. "Thicker than Blood" is a roadhouse rumbler that would do BB King justice . Look no further to Dick's inspiration here than his cover of Barry McGuire's "Eve of Destruction," which, considering Dick's usual bluster, is wonderfully sentimental. Sure, Dick's voice is still that blown out gruff howl, but this is a man who has been through battles and he sounds like it and that's what gives these recordings such meaning. Where they could have come off as exploitative or corny, instead, we have a certain earnest quality."

Review from: AmericanaHighways.org
"Handsome Dick Manitoba, Born in the Bronx. Rock & roll has been mainly made by urban heroes, especially in New York. In the 1950s it was Dion, Lou Reed in the 1960s and Handsome Dick Manitoba in the 1970s. Manitoba actually started his rise to infamy as a roadie friend for The Dictators, but quickly found his way to the front-and-center microphone to become the punk band's lead singer. Forty-five years later he's still in the middle of the action on his first solo album that is all kicks and no tricks. Piloted by studio veteran Jon Tiven, these are songs that smell like the Lower East Side in the '70s, and have the attitude of someone not known to back down from a fight but is always up for a dare. There is something so central to New York in all the songs that it feels like the howlin' album should be bought with subway tokens, and have a coupon for Gray's Papaya hot dogs inside. As for Manitoba, he is a full-throated singer who may not have gone to music school but definitely graduated magna cum lordy all over his pants. This guy isn't fooling around, nor are his backing players, who sound like they might be fueled by pharma-fresh Dexamyl and endless rock & roll dreams. Take the A-train."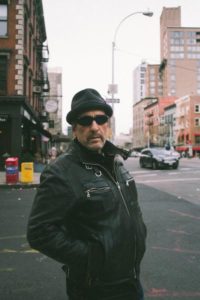 Richard "Handsome Dick" Manitoba, also known as "The Handsomest Man In Rock & Roll", and the "World's Greatest Entertainer" (at least since Sammy Davis Jr. left us) was born Richard Blum in The Bronx, New York, January 29, 1954. Richard is a musician, most well known for being the lead singer (for most of 45 years) with the New York City legendary punk band, THE DICTATORS.
MR. MANITOBA also spent 14 years (starting around 2004) on Sirius XM Satellite Radio, hosting "The Handsome Dick Radio Program", a national show, 5 nights a week in Little Steven's Underground Garage.
And that ain't all folks!. Handsome Dick has owned the coolest rock 'n' roll tavern in the Western Hemisphere for just about 20 years now. Oddly enough, it's called Manitoba's Bar and it's located at 99 Avenue B between 6 and 7 Streets in New York City's, East Village, on…the lush beautiful island of Manhattan.
HDM occasionally sang lead with the MC5 (at the time called DKT/MC5) which included Michael Davis, "Brother" Wayne Kramer and Dennis "Machinegun" Thompson, founding members of Detroit's legendary MIGHTY pre-punk rock and roll band, The MC5.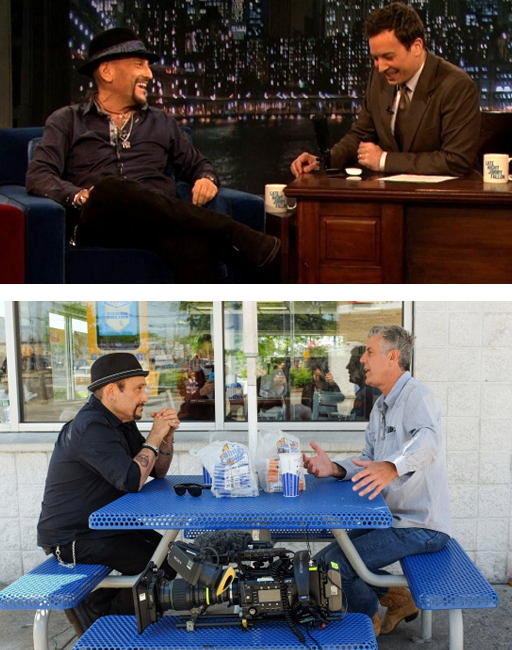 MR. MANITOBA was a guest on his pal, Jimmy's television program, "The Tonight Show Starring Jimmy Fallon". HDM was a major character on an ill-fated, half hour reality show called Barmageddon. He proudly sat with the late great chef, Anthony Bourdain chowing down on White Castles at MR. MANITOBA'S childhood Bronx White Castle.
HDM recently traveled to Nashville, TN to work on an album with the legendary Jon Tiven, recording 18 songs in 4 1/2 days with some of Nashville's finest musicians.
"We feel confident the album will be released in 2019…. it's called "Born In The Bronx".
MR. MANITOBA has a new podcast:  "You Don't Know Dick!" with Handsome Dick Manitoba. It's available on itunes, Google Play & Stitcher.
"A podcast can reach an infinite amount of people…. because you don't have to buy anything! All you have to do is turn on your cell phone AND SUBSCRIBE!!! AND PLEASE GIVE US A 5 STAR RATING AND GIVE US A NICE LINE OR TWO IN THE COMMENTS SECTION.
When was the last person you met that didn't have a cell phone?…or an iPad…or a computer?…the world over… It's all you got to do, turn it on, subscribe to it for FREE. Not only that, I'm not part of somebody's idea, passion & dream.
I'm not filling in the holes/spaces of what somebody else has invented. I am creating the whole thing that I do. I will live and die with myself, it's all up to me! I don't have to push anything I don't want to push. I don't have to shill for a record label, for example.
I am no longer an actor in somebody else's movie I am the director of my own movie"
HDM ~ HANDSOME DICK MANITOBA ~ 01/2019
HEY GANG,
HANDSOME DICK MANITOBA here…
My deepest own personal condolences to the death of the extension of my living room… the end of my clubhouse known as MANITOBA'S BAR.
There are so many deaths in life beside the ultimate one.
Each one takes a little piece out of us.
Each time we experience something that we love and it goes away, it's another little chunk of life taken away from us.
It is in essence, a death of some sort..
At my age, we don't hang out at pizzerias anymore.
We don't hang out at schoolyards anymore.
We hang out at bars.
And to the people from all over the world, especially western Europe and all over America, I'm sorry I couldn't keep the bar going longer.
Just last week, there were six people from England having a great time, talking about how their friends and their hometown mates love this bar.
It was one of Jimmy Fallon's favorite bars, it was one of Drew Carey's favorite bars, Tom Morello LOVED Manitoba's… the Sopranos were known to stop by from time to time.
I never went to the newspapers with the stars that came into the bar. This bar was so iconic that we didn't have to wave our flag to the media.
I always thought word-of-mouth was cooler anyway…
There are so many places called "bar" in New York City and if they closed, people wouldn't give a shit … there is rarely a passion or a sadness when people's average, generic bar closes…
They will go to the next "bar" and the next "bar".
Folks came in and expressed the love and the passion that they felt about the bar… it gave me great joy, nachas in Yiddish, of having a bar that felt like it was something SPECIAL… like I created something that COUNTED… After all, you can sell anything…. what I tried to sell was atmosphere, spirit, history, and hopefully, a special New York City camaraderie.
An endless amount of people would come up to me, look me in the eye and say: "please keep this bar open".
It meant so much to them.
In a neighborhood I have been hanging out in and living in for 50 years…
A neighborhood, whose culture I have known intimately for many of those 50 years, has now died, for the most part, as we know it.
I can honestly say I feel I did my part to keep OUR culture alive.
"It felt like home, it was unpretentious and relaxing and cool". IT meant so much to THEM. I can't tell you how many dozens and dozens of emails I've gotten ALREADY. Each one with a specific story about what MANITOBA'S meant to them, during their visits.
So in essence,
Like I helped create THE DICTATORS …like I helped create THE DICTATORS NYC …like I helped create MANITOBA'S WILD KINGDOM …like I helped create the HANDSOME DICK MANITOBA radio program on Sirius XM Satellite radio….
I created a unique bar: MANITOBA'S. That meant something to people and that will give them great memories… and for that, I am proud and grateful.
As far as all the haters go…
You are what's known as keyboard gangsters.
It's all good
It's all good
AND….
A 95% positive rating after 20 years makes me feel a lot better than your anger and your hatred.
NOW
HATERS, GO AWAY!
I will continue to live the creative, productive life I have always cherished.
I also have the joy and love filling my heart I get from taking care of my son, JAKE.
I will put the same love, energy and passion I had with MANITOBA'S into every single thing I do in my life.
I will mail nothing in, whether it be a recording artist, songwriter, live performer, radio DJ, podcaster, author, etc.
So what's next?
Who knows…Stranger things have happened than another MANITOBA'S BAR opening…
A live one man show on the horizon?
A book based on my thrilling 65 years?
Please keep a lookout for my first ever solo album.
A record deal is imminent!
The album will be called:
"BORN IN THE BRONX"
All coming…
THE MIGHTY MANITOBA SHALL RETURN
We had an amazing 20 year run and my desire now is to keep
MANITOBA'S.com
online.
So not only will you have a memory in your head
and in your heart,
But with our website, you can put your arms around an online memory by checking out the permanent photo COLLECTION that immortalized MANITOBA'S BAR.
Telling stories about the photos…
Photos that were given to us by the world's great rock 'n' roll photographers.
It can be a living breathing thing if you want to send in your pictures…
Please enjoy the website… please let it add a dimension so that when you look at it,
You have a little extra joy.
To go along with your memory,
It's been my pleasure
Entertaining YOU…
Laughing…
And listening to great music…
Watching Yankee games…
And having fun the way you're supposed to have fun in a bar
in your clubhouse,
in my clubhouse,
I will miss it.
I will miss you.
ONE LOVE,
HANDSOME DICK MANITOBA
❤️⚾️❤️
BAR: MANITOBAS.COM
SITE: HANDSOMEDICKMANITOBA.COM
PODCAST: "YOU DON'T KNOW DICK!"
Websites by: